Sarah and I spent a few hours shopping together yesterday afternoon. I had to stop by the mall for a quick errand and then we headed to one of the local thrift stores in the Denver area. She found a pretty denim skirt, a very dainty, crystal (probably more like glass) cream & sugar set, and a large bag of craft items. I stumbled upon this beautiful tablecloth and was so surprised to see that it was 50% off! It was originally $9.99 so it was a definite keeper. I don't know if the pictures do it justice, but it's really, so very pretty. It's round and about 7ft. in diameter. I can't wait to get it home-home (that's what Laura calls real home) to see it on our table.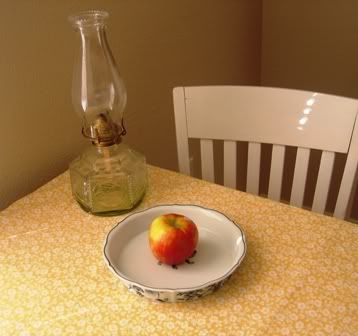 Maybe I should start a trend and call it Thrifty Thursdays.
Hmmm......I'll have to think on that.