About three weeks ago, we went down to visit Phillip for a week while he was on a job in San Antonio. We made a trip to the Alamo and the Riverwalk along with a gajillion other folks who were there for Spring Break. We've never had to stand in line to get into the Alamo! Phillip had time to pop over to RiverCenter Mall for a Starbucks run with time to spare. Needless to say, we stood in line more that day than anything else, but if you're going to stand around outside in San Antonio, Texas for any length of time, I'd say March is the month to do it. A cool front had made it that far south and it was very pleasant.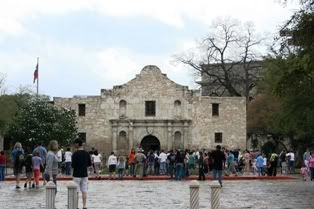 The Alamo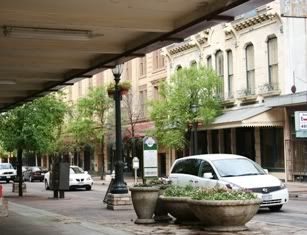 Downtown San Antonio
A river really does run through it...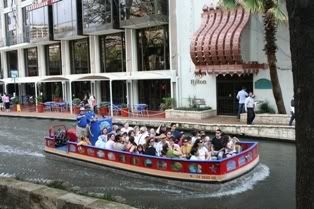 A boat ride down at the RiverWalk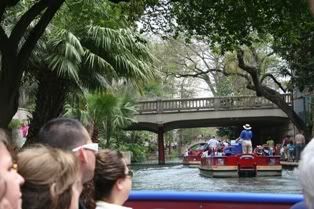 RiverWalk: Boat View
Mommy & Lollie